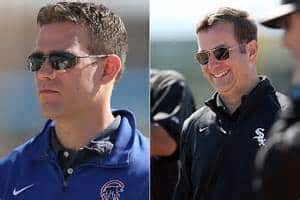 It's that time of year again… spring is in the air, the weather is changing and baseball is right around to corner. But more importantly… it is time to unveil the roster for the 2015 SCUBS!
Unlike previous years, the 2015 SCUBS had position battles across the board, which was not the case last year. Neither the Sox (73-89) nor the Cubs (73-89) were a contender in their divisions last year but Rick Hahn and Theo Epstein have made key additions this offseason that have their respective fan bases buzzing.
The past couple rosters were put together to try and compete for a Wild Card spot in either league but with the surplus of current talent, the below roster would not only compete for a division title but would make a serious run for a World Series ring.
Batters were selected based on how they performed at the dish, as well as in the field. There are some young players selected for the SCUBS and those decisions were based off of 2015 projections and the potential ceiling for that respective player.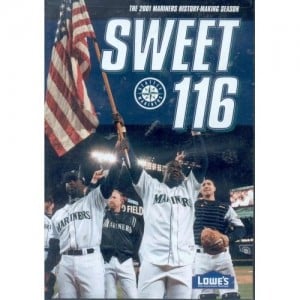 The San Francisco total regular season total WAR numbers for their top 10 hitters and top 7 pitchers are given below to compare against the 2015 projected SCUBS stats. The Giants may not have been the best team when considering the WAR statistic during the 2014 season but they did win the World Series with solid postseason defense and pitching. In comparison, the 2001 Seattle Mariners (116-46) total regular season total WAR numbers are also provided below to show how the SCUBS would compare against one of the best regular season teams of all time… despite the amazing regular season, the Mariners lost in the ALCS to the New York Yankees.
Manager: Joe Maddon (781 – 729, 2x AL Manager of the Year)
Projected Stats by www.FanGraphs.com
Catcher: Miguel Montero (.258/12 HR/57 RBI/2.7 WAR)
First: Anthony Rizzo (.280/34 HR/112 RBI/5.6 WAR)
Second: Arismendy Alcantara (.256/14 HR/20 SB/2.2 WAR)
Short Stop: Starlin Castro (.290/16 HR/75 RBI/3.9 WAR)
Third: Kris Bryant (.264/23 HR/80 RBI/3.9 WAR)
Left Field: Jorge Soler (.278/26 HR/92 RBI/3.5 WAR)
Center Field: Adam Eaton (.292/84 R/18 SB/3.6 WAR)
Right Field: Melky Cabrera (.296/13 HR/64 RBI/2.0 WAR)
DH: Jose Abreu (.300/36 HR/115 RBI/5.0 WAR)
___________________________________________________________________
2015 Chicago SCUBS Batters Total WAR: 32.4
2001 Seattle Mariners Batters Total WAR: 40.1
2014 San Francisco Batters Total WAR: 24.7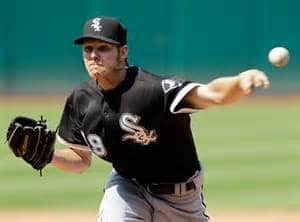 The 2015 SCUBS starting rotation would be the best in the MLB if they were actually teammates… 4 of the starters remain on the list from last year (Samardzija switched jerseys) and with the addition of Jon Lester, this rotation is formidable. The rotation consist of 3 LHP, 2 RHP and is projected to win 68 games, which is 6 more wins than the top 5 starters of the 2001 Mariners. Even though Rondon had a better WAR in 2014, I took my chances with the veteran Robertson, who converted 39/44 saves last year and has proven he can close out games on a consistent basis.
1st: Chris Sale (210 IP/15 W/2.67 ERA/1.03 WHIP/6.1 WAR)
2nd: Jon Lester (214 IP/15 W/3.07 ERA/1.15 WHIP/4.2 WAR)
3rd: Jeff Samardzija (215 IP/13 W/3.36 ERA/1.18 WHIP/3.7 WAR)
4th: Jose Quintana (204 IP/12 W/3.46 ERA/1.19 WHIP/ 4.1 WAR)
5th: Jake Arrieta (185 IP/13 W/3.17 ERA/1.15 WHIP/3.3 WAR)
Set up: Hector Rondon (61 IP/34 SV/2.68 ERA/1.11 WHIP/0.9 WAR)
Closer: David Robertson (67 IP/40 SV/2.80 ERA/1.07 WHIP/1.1 WAR)
_____________________________________________________________________
2015 Chicago SCUBS Pitchers Total WAR: 23.4
2001 Seattle Mariners Pitchers Total WAR: 18.2
2014 San Francisco Pitchers Total WAR: 12.2
Cubs/Sox fans will never see eye to eye on anything and I would imagine that each one will feel slighted by this roster. Whether it is Castro vs Ramirez or Alcantara vs Johnson, there are positions that can be argued up and down the line up. At least there are "arguments" this year… enjoy your summer, enjoy your team because baseball is finally relevant in Chicago again. GO SCUBS!!!!
@WesEvans24