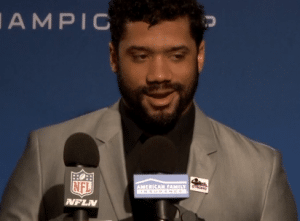 with Dave Rusch and Steve Leventhal
….Steve can only sit by helplessly as Packer Dave uses the radio show to crawl out of that deep dark pit of despair, by ranting and raving, following the Packer loss to Seattle in the NFC Championship game.  Not withstanding the fact that every other radio, television, and newspaper scribe has already weighed in on this subject.  It's the catharsis that Dave needs to head into the other Packer season – waiting for next year.
Hear interviews from the winners, Russell Wilson, Pete Carroll, Tom Brady, and Bill Belichick.  Hear from the losers, Mike McCarthy, Aaron Rogers, and Andrew Luck.
Plus, don't miss cameos from Jeff Foxworthy, Bob Costas, and Len Dawson.
[jwplayer mediaid="16086″]