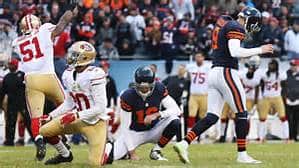 "I hate the Chicago Bears! I am serious this time… I swear, I will never watch another game as long as I live," said every Bears fans last Sunday after the 49ers beat their beloved in overtime, 26 – 20.
For 59 minutes and 58 seconds that Bears game hurt every football fans sensibilities and was even more painful to watch. With all that said, Robbie Gould had an opportunity to win the game as time expired with a 36 yard FG. Gould promptly hooked the kick wide left (like his other miss earlier in the game) and the Bears would end up losing in overtime to BLAINE GABBERT!
The worst part about the Bears loss is that it dashed all hope for making the playoffs and now we can watch a team go through the motions as the offseason approaches. For the sole fact of keeping this team entertaining and having articles like the one you are reading relevant, the Bears loss totally ruined the next 4 weeks of football.
It is good to see the Bears are not the only dumpster fire of a franchise in 2015 as they welcome in the Washington Football Team to Soldier Field this Sunday. The only difference between the two teams is that Washington is in the NC East and still has a shot at winning their division.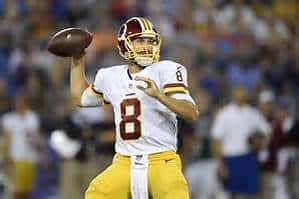 Washington is led by QB Kirk Cousins who has started every game this year in place of potential bust Robert Griffin III. Cousins has a solid QB rating of 92.4 (Higher than Jay Cutlers at 90.1) and is coming off of back-to-back games of a +100 rating. Cousins will turn the ball over if he is pressured and has 4 games with 2 interceptions.
Washington's running game is atrocious as they have been using both Alfred Morris and Matt Jones to tote the rock. Washington ranks 26th in yards per game by averaging 94.3 yards but go up against a Bears team that just gave up 121 yards to the lowly 49ers.
Cousins has the services of a legitimate tight end (when healthy) in Jordan Reed who is a beast in the red zone. Reed comes in with 58 receptions on 74 targets for 574 yards and 6 touchdowns. Reed leads his team in receptions, yards and touchdowns… he will look to exploit the Bears weak linebackers and should have a big game on Sunday.
The Bears have placed TE Martellus Bennett on season ending IR with a rib injury an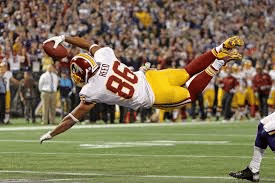 d it is believed that Bennett has played his last game as a Bear. Bennett had been complaining of targets in the red zone which rubbed some of the front office personnel the wrong way and it is believed that the two parties will split up during the offseason.
WR Eddie Royal was back at practice this week and might be cleared to play verses Washington, the last time Royal saw the field was against the Vikings in week 7. Royal's presence would be much appreciated by Cutler due to the injuries to TE Zach Miller and WR Marquess Wilson.
The Bears are out of the playoffs and are looking towards 2016… the only thing left this season of any interest, is the Bears 1st round draft pick Kevin White and if he will play or not.
---
Washington Chicago Notes & Predictions
Key Matchup: Bears Linebackers vs. TE Jordan Reed
Key Injuries: WR Marquess Wilson (Questionable), WR Eddie Royal (Questionable), TE Zach Miller (Questionable)
Fact: The Bears are 1 – 5 at Home in 2015
Fantasy Spotlight: TE Jordan Reed
Spread: Bears -3
Prediction: Washington 22, Chicago 23
---
@WesEvans24