It's week 2 and the 2015 NFL is upside down.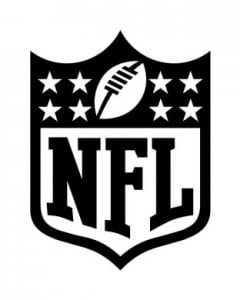 Now granted, yes, it is week 2, and so there are still 15 weeks of games left, and thus, perhaps, maybe the conclusions, I, along with many others are jumping to are premature.  But if writers and sports fans didn't jump to conclusions, how would we get our cardio?
While the Cubs have given Bears fans asylum as Jay Cutler is projected to be out for a decent amount of time, other markets aren't so lucky, the most glaring examples being that of Seattle and Indianapolis.  Both clubs having high caliber weapons on both side of the ball while being unable to piece together a win or even a truly quality team performance.  
The only teams that have, arguably, shown any type of dominance are the Green Bay Packers, the Atlanta Falcons, and the New England Patriots.  However, the Packers have allowed it to be much too close against struggling teams, like the Seahawks, and the Bears.  The Falcons are surprising many, as they lost Steven Jackson and some other pieces, and were in one of the worst divisions in football but are handling formerly dominant clubs both in and out of their division, that of the Brees-led Saints, and the Manning-led Giants.  The Patriots are the Patriots, dominant, but running around with black marks on their record.  A couple black marks on this point, despite their ability to execute the slippery retrieval of Brady for the first four games from the depths of the Goodell dungeon.  
The rest of the league has been surprising in all kinds of ways.  The only team that has met expectations has been the Bears, and even they have at least looked better than last year, and than their record reflects.  
The Titans and Buccaneers are already halfway to  the wins they accumulated last year.  For the Titans, this is especially a good omen, as they hadn't won since week 6 of last season.  For Tampa however, whose last win came a little more recently, the bigger excitement should be in the ability for their new QB to bounce back from an embarrassing loss, as Winston did here in week two.
Jacksonville and Oakland also shocked many in week two, gathering wins long before they did last year, in weeks 7 and 12, respectively.  
Washington also pulled a shocking upset over the same Nick Foles-led St. Louis team that took to and defeated in overtime Seattle in week one.
Perhaps one of the most surprising things has been the Jets ability to go 2-0 early here, as the team was in total disarray last season, for a number of reasons, but mostly due organizational mishandling of the quarterback position, and we all know how devastating that can be.
While all these upsets are surprising, and somewhat truly upsetting, what is more shocking than anything are the teams that have started off 0-2.  Chicago, Seattle, New Orleans, Baltimore, Philadelphia, Giants, Detroit, and Indianapolis. It is without a doubt that at least five of these teams were expected to be 2-0 at this point of the season.  The Bears again, weren't expected to make miracles happen but also will get somewhat of a pass going forward, as Jimmy Clausen is a backup for a reason.  
The other clubs though seem utterly befuddled.  Seattle has a number of problems, the first being the utterly vanilla nature of both the defense and offense.  Without any unique play-calling on either side of the ball, it appears that scheme-wise, the Seahawks have plateaued, and the antics of Richard Sherman, bold confidence of Cam Chancellor, cool, religious air of Russell Wilson, wild-jumping, ferocious gum-chewing, and consistent call disbelief of Pete Carroll are all significantly less endearing when attributed to team starting 0-2.  In addition, Seattle can't seem to figure out how to use one of the best offensive weapons in the league except as a blocker and a decoy.  The formerly dominant New Orleans and Drew Brees is also wondering where the hell Jimmy Graham is, and will be doing so from the bench this week with a strained rotator cuff.  Luke McCown to the rescue! (I am firmly of the belief that his Verizon "backup" commercials have something to do with this.)  Baltimore is at a loss for why it is 0-2, losing late to a brutal-looking Peyton Manning and a dropping a bad one to Oakland week two. As they host the the 2-0 Cincinnati, things look very bleak.  The question, that Bengals fans will be asking, "Who Dey?" seems very appropriate as no one seems to know where the Ravens from 2011, 2012, and 2014 are.  Philadelphia continues, as it has all offseason, to have people scratching their heads.  With the bold moves that Chip Kelly has made, favoring scheme above personnel, he needs this thing to work.  And it's not.  "Hey ref, can we play two QBs at once? How about three?" The good news for Chip is that the NFC East is up for grabs with Romo and Bryant out as well as the Giants dropping two early.  Which brings me to the G-men.  While there is something to be said for weathering a storm, and not blowing it up after a couple bad seasons, I think it is clear now that the Giants need to do something different.  Eli hasn't looked like Super Bowl Eli in a long time.  And though it's great to have a weapon like OBJ, in the NFL, you need more than one weapon to make it to the playoffs.  The Giants also win best follow-up to terrible playcalling in the Super Bowl.  Stop watching Seattle's offensive tapes Ben McAdoo.  Detroit, losing to a less than great San Diego team and to the Vikings, who go obliterated in San Fran week one, is actually a surprise in their two-game record.  Coming off a season in which focus was returned with the discipline implemented by Jim Caldwell, the team was expected to contend, even with the loss of Ndamukong Suh.  Lastly, this brings us to Indy.  What a mess.  When distractions like the front office-coach dispute are swirling about are combined with the fact that the team looks…the awful way it does, things can only get worse.  Now, no one is daring Andrew Luck to make a miracle happen, because he is one of the few that most certainly could, the outlook for the Colts this year looks grim.  The defense looks brutal, the offensive looks downright awful, and proven vets like Frank Gore can't even hold the ball when he isn't getting hit.  There are only a couple explanations for that fumble: Space Jam 2 filming, the sniper in the Lucas Oil rafters got him, or someone needs to ring the Ghostbusters.  
Now all these teams are shocked and upset that they have gotten out to a less than great start.  However, let me upset them a little more.  Only two of forty-five teams since 2009 have made the playoffs after starting 0-2.  What's even worse is that since 1990, only three teams have made the playoffs after starting 0-3. And while, yes, it is early, and it is the NFL and anyone can beat anyone on any given Sunday, that– the 0-3 stat–that's why this season is already destined for excitement.  Because, either we will add one or more teams to that list or, we will have new division winners in the AFC South, North, NFC East, West, and South.  Worst to first is a strong possibility this year.  So buckle your seat belts this is going to be quite the NFL Season.