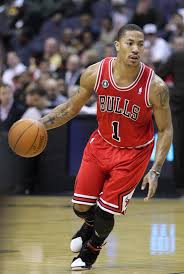 "Next man up"
has become the slogan for the Chicago Bulls for about three years now. Ever since Derrick Rose tore his ACL in the 2012 playoffs, head coach Tom Thibodeau has been forced to change his lineup more than any other coach in recent memory.
Not only have the Bulls had to deal with injuries to Rose the past few seasons, Joakim Noah, Taj Gibson, and Kirk Hinrich are among a few others who have missed time due to injury, forcing the Bulls to juggle their lineup and do their best to win with what they have had.
The 2014-15 campaign has been no different. After entering the season as heavy favorites to represent the East in the NBA Finals, the Bulls have once again struggled to stay healthy. Rose, Jimmy Butler, Mike Dunleavy, Pau Gasol, Doug McDermott and Joakim Noah have all had stints on the injury list this season and as a result, the Bulls have struggled at times to close out games.
After the loss of Rose for 4-6 weeks, the Bulls would once again be bitten by the injury bug.
Jimmy Butler will miss 3-6 weeks with a left elbow ailment, and Taj Gibson also sat out with an ankle injury. Without three of the team's top scorers many figured the Bulls would struggle to find scoring especially late in the fourth quarter. However, the Bulls played up-tempo basketball on their home floor against the team that knocked them out of the playoffs last season and had the last words after a week beginning with some trash talk.
"I don't want to talk about Chicago. You know I hate them. You can put that," Wizard's forward Nene told the Washington Post on Monday. Needless to say there is no love lost between the two teams, and it would show on Tuesday.
The Bulls would defeat the Wizards 97-92 on Tuesday behind a clutch performance from Noah, and the balanced attack of their young core. Rookie Nikola Mirotic scored 23 points with 8 rebounds, and Aaron Brooks added 22 points and 8 assists filling in for the injured Rose.
"It's going to be the collective effort. You can't replace a Derrick or a Jimmy or Taj individually. We have to do it as a team," Thibodeau said after the win. "They're going to keep coming, they're all tough. We're going to need a lot of resiliency and a lot of fight."
Noah once again put the Bulls on his back, much like last season, when he became an unlikely MVP candidate. Noah scored 12 points and pulled down 12 boards while battling with his personal rival, Nene. Washington's forward, and the Bulls' new arch nemesis, would foul out after going scoreless and grabbing only 6 rebounds. He would also pick up a flagrant foul while taking a shot at Noah, who calmly walked away.
"I'm just happy we won, and I'm happy I kept my composure," Noah said about the play. "Just trying to put out a video a couple hours before the game about non-violence. And trying to teach these kids about the big picture. You know what I mean? So it wouldn't have been a good look, not today. But I'm really, really proud of this team and the way we stepped up tonight."
The Bulls (38-23) would also get another solid game from Pau Gasol. Gasol scored 20 points and added 10 rebounds to add to his league leading 39th double-double this season. The veteran Gasol knows how important these next few weeks will be while the Bulls are without their starting backcourt and leading scorers.
"I think every game is going to be emotional from now on," Gasol said. "Every game is meaningful, and this team, they're a tough team. They try to play extra physical to try to take away stuff."
The Wizards (34-27) were led by John Wall's 21 points and 11 assists, and Paul Pierce who chipped in with 16 points including 4 of 6 from the three point line. They are now 3-7 in their last ten games and 13-16 on the road this season.
Chicago did a great job defensively on Washington guard Bradley Beal, who came up huge against them in last year's playoff series loss.
"The game was lost in a variety of ways," said Beal, who scored only 13 points on 6-of-18 shooting. "Just bad possessions. And I feel like I had a lot of open shots that I should have made which could have put us in a better position to win the game."
The Bulls will again play at home on Thursday, when they host the Oklahoma City Thunder, who have been hampered by injuries all season long as well.