Hope for the future is often what keeps fans interested in bad teams.
When teams have the kind of seasons the White Sox are in the midst of, it can be hard to remain optimistic. Because of this, fans often look for bright spots they hope can eventually be a franchise mainstay.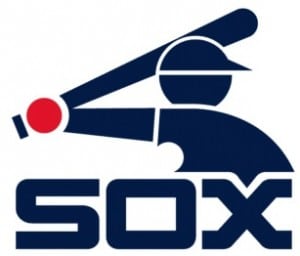 Through this point in his young career, and especially after Sunday's gem against the Texas Rangers, White Sox pitcher Reynaldo López has asserted himself into this category.
As López came set for what would be his final pitch of the day on Sunday, the White Sox faithful rose to their feet with a feeling of excitement that had become all too unfamiliar this season. After firing a 96 MPH heater to sit down Shin-Soo Choo and end the eighth inning, López let his excitement show on his way back to the dugout, pumping his chest and further exciting a White Sox crowd that was witnessing the first series win at Guaranteed Rate Field in 2018.
López was dominant Sunday, tossing eight scoreless innings and eight strikeouts while walking two and allowing two hits. All season, López has quietly put together impressive statistics, pitching to a 1.85 ERA at Guaranteed Rate Field and allowing more than two earned runs only twice in nine starts all year. His season ERA is now at 2.98 and he leads his team in strikeouts with 39. Sunday was also, however, López's first win of the season, bringing his record to an unfortunate, but not surprising, 1-3.
"I do think that he came out a little more focused, to be honest. The intensity level was a little higher today," Rick Renteria said postgame. "[White Sox pitching coach Don Cooper] spoke to him a little bit about making sure he brought that intensity that he has the ability to do, and to bring it from pitch one and he did today."
"It was the best [start] of my career," López said through translator afterward.
Though he only needed one, López had three runs' worth of support that began with a Wellington Castillo home run in the second inning. Leury García put his name on the stat sheet the next inning by hitting a single that brought home Adam Engel and Tim Anderson. With López on the hill, it was all the Sox needed in their 3-0 win. With his RBI-single, García has now hit safely in seven of his last eight games, and has become another bright spot in this tumultuous season.
It's no secret the White Sox have been bad this season. They were on pace to lose 120 games earlier this week and have the worst record in baseball. Carson Fulmer, a player they had enough conviction to draft eight overall in the 2015 June Amateur Draft, was given an overdue demotion to triple-A on Friday after a disastrous string of starts. Though he has been strong as of late, Lucas Giolito's 2018 ERA sits at 6.42. Yoan Moncada has been very good but hasn't set the league on fire as he was advertised to.
It is also important to remember the White Sox are still a young, immature team. Moncada is still only 22 with a sky-high ceiling. Even if he only hits his floor, it's a floor of a .848 OPS and reliable defense. Kids will have started and finished high school by the time he's a free agent. They also have yet to call upon the services of grade-A prospects, like Eloy Jimenez and Michael Kopech, and have promising talent beyond them with names like Luis Robert and Dylan Cease. With the fourth pick in this year's Amateur Draft and potentially the number one pick in next year's draft, their talent pool will only increase. They will have money to spend and will eventually be able to supplement their young core with experienced talent. It's a process that sucks to sit through, but it is one that worked for the Astros, Cubs and Royals.
For the time being, however, it's bright spots that keep eyes on the White Sox. And right now, López may shine the brightest.
Hear audio from Rick Renteria, Leury García and Reynaldo López.
Twitter: @crbevins11
Podcast: Play in new window | Download