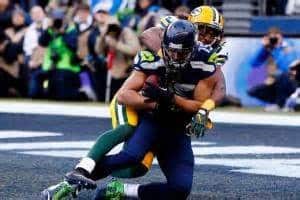 In the wake of "Deflate Gate" and anticipation of the Super Bowl Sunday, it is time to reflect on the NFC Championship game that transpired last Sunday. No matter who you pledge your football allegiance to, that was one of the most improvable come back wins in recent memory.
With that being said, Bears Nation exhaled as Jermaine Kearse caught a perfectly thrown ball by Russell Wilson for a 35-yard game winning TD against Green Bay. Aaron Rodgers and the Pack were sent home after a 28 – 22 OT loss to the defending champs with nothing to show for it except a Bear-like meltdown.
Yipee… Packers pissed their opportunity to play in the Super Bowl right down their leg.
I understand that Bears fan would rather eat ketchup on their hot dogs then see the Packers win, but THIS type of loss takes away from a tradition that Bears fans are so accustom to seeing from their team… a tradition aptly named, a "Bears Loss."
Whether it is Marion Barber fumbling while trying to run out the clock or Jay Cutler throwing 4 inceptions against a sub-500 team, a "Bears Loss" was one of the only thing the Bears had going for it that the Packers couldn't touch.
They have Aaron Rodgers and a ring, you have a 42 – 21 loss in 2013 against a Kellen Clemens-lead Rams team who hasn't made the playoffs since 2004. This Rams game is one of the many instances where fans were left asking themselves, "How did we lose that game?"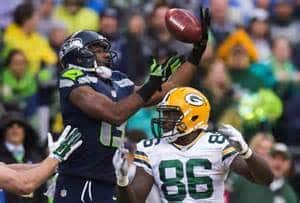 Like AA, steps have to occur to validate whether or not a game can be considered a "Bears loss." First step: be overcome with an uncontrollable anger that can only be expressed thru social media. Second step: pointing a finger at anything and everything that may have resulted in your team's loss. Third step: and the most important, realizing your team had everything to do with their own demise and it is time to start preparing for next year.
Check, check and check for Cheese land.
By no means am I suggesting that Bears fans should have been rooting for the Packers to win the game, but they should have been rooting for them not to lose like their 'The Beloved'.
One of the following situations would be considered a 'bad loss' but all of them in one game… now that's a "Bears Loss."
2 red zone appearance in the first 8 minutes of the game for only 6 points
Fake FG TD pass given up
Julius Peppers waving Morgan Burnett to get down after an interception
Not capitalizing off of 4 interceptions
Brandon Bostick onside kick miscue
Successful 2 pt. conversion by Seahawks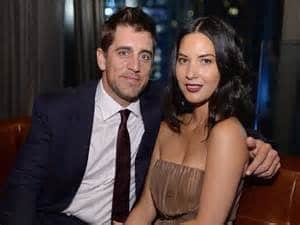 The Chicago Bears had cornered the market on ridiculous losses and could puff out their chests as they waltz their way into last place in the NFC North. But the Packers had to 1-up them… again. They couldn't just lose like everybody else and go home to their decently attractive Olivia Munn-like women… they had to make it an ALL-TIMER which cut into the Bears market share!
Usually a "Bears Loss" in a NFC Championship game would haunt a franchise for years to come, but with Aaron Rodgers at the wheel, I would imagine the Packers will make it to the 'Ship in the next couple of years.
But if they don't… I will be referencing this game once Rodgers retires.
@WesEvans24
Packers Seahawks