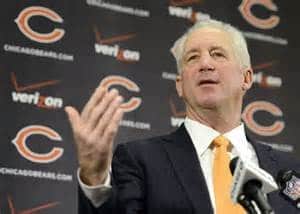 Has it already been 9 months?
Seriously, it was just yesterday that Teddy Bridgewater and the Minnesota Vikings were finishing off the Bears one last time for a putrid 5 – 11 record. It wasn't a surprise when the McCaskey's decided to fire GM Phil Emery and his handpicked head coach Marc Trestman during the offseason.
After the Emery/Trestman debacle, the franchise went new and old school with the hiring of GM Ryan Pace and head coach John Fox. With only one offseason and draft, Pace/Fox did their best to reshape this team by switching to a 3-4 defense and signing some veteran players to help pull this team out of its current defensive tailspin.
Is it enough for Week 1 of the NFL regular season?
It might have been if the Bears opponent wasn't one of the NFC favorites to play in the Super Bowl and main rival Green Bay Packers coming to the lakefront. Even with the loss of Jordy Nelson, the Packers are favored by the 2nd largest points spread (7) in week 1 and they are on the road!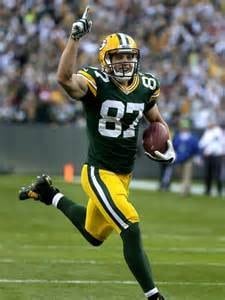 Nelson's injury kicks open the door for many young players on the Packers roster and second year wide out Davante Adams, who was expected to take a step forward as the Packers third wide receiver, will now be leaned heavily by Aaron Rodgers as the #2.
The tight end position has always been a point of contention with Packer fans but Mike McCarthy believes they have found something with Richard Rodgers. (No relation to Aaron) The 6' 4", 260 lbs tight end will be an integral part of the Packers offense and should be a large red zone target due to the injuries at the wide receiver position.
The Packers defense remains largely intact from 2014, the only losses were veteran defenders A.J. Hawk and Tramon Williams. With Matthews, Peppers, Shields, Clinton-Dix, Raji and Hayward in the fold, the Cheese Heads are bound to walk all over the Bears in 2015, just like they did in 2014.
In the two meetings last year, the Packers outscored the Bears 93 – 31 and Aaron Rodgers threw 10 touchdown passes to Jay Cutlers' 3. To compare Rodgers to Cutler any further would be pointless considering one is a future hall of famer and the other is an overpaid, under achieving bum.
So let's move on…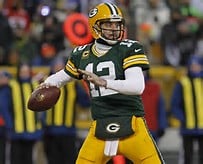 It might be tough for diehard Bears fans to hear, but the Packers are just a better team from top to bottom. Outside of Robbie Gould and Marty Bennett, the Packers have everything the Bears are trying to build towards… Quarterback, wide receivers, 3-4 defense and a winning culture.
The winning part will have to wait another week or so for the Bears because outside of a cosmic-sized event, the Packers are going to roll to 1 – 0.
---
Packers Bears Notes & Predictions
Key Matchup: DC Vic Fangio with Bears players vs. Aaron Rodgers
Key Injuries: WR Alshon Jeffery (Ques.), WR M. Wilson (Ques.), WR Eddie Royal (Ques.)
Fact: Bears have a 92-90-6 lead in 188 regular season matchups
Fantasy Spotlight: Davante Adams
Spread: Packers -7
Prediction: Packers 34, Bears 17
@WesEvans24