Nolan Block and I continue on our quest to unveil each NBA team's New Year's Resolution. In Part 1, we looked at the underwhelming Eastern Conference. Part 2 looks into the Western Conference from bottom to top.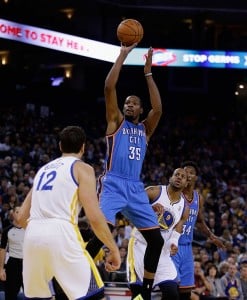 Utah Jazz- Acquire a Franchise Player
Nolan- On paper, the Utah Jazz are not the worst team in the league. They have assembled a team that looks like they are close to competing for a playoff spot in the West. In the NBA, there are not many true, skilled 7 footers. The Jazz have one of the potentially best young centers in the league in Enes Kanter.  Between Kanter and Favors, Utah looks solid in the frontcourt for years to come. Trey Burke is finally looking like the player everybody saw at Michigan the past couple of years and he can develop into a good starting point guard in the League. The Jazz must decide, however, what to do with Gordon Hayward. He wants money that he does not necessarily deserve. He is having a career year this year, but history shows us that players tend to over-perform in a contract year. If they can resign Hayward for a reasonable price and gain a top three draft pick, we might be looking at a core of Burke, Hayward, Parker, Favors, and Kanter. How's that for a starting five loaded with potential?
Kevin- There is potential there, but I don't see Gordon Hayward in their long-term plans. As you mentioned, he's looking for big money in the offseason. Unfortunately for him, he's shooting a shade over 40% from the field on 14.5 shots per game, per NBA.com. Add Utah to the mix of teams that needs to hit it big in the draft to turn around their fortunes.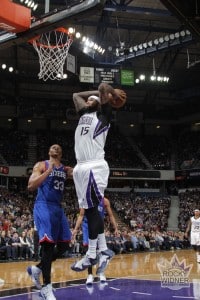 Sacramento Kings- Keep Expectations Low
Kevin- Maybe it's best to look at the positives first. Isaiah Thomas is a solid, young point guard. Rudy Gay has played well since coming over in a trade. DeMarcus Cousins hasn't attempted to kill a teammate. Besides that, Sac-Town has been pretty atrocious. They are a train wreck defensively, allowing 106.7 points per 100 possessions, second worst in the league, per NBA.com. Until they compete defensively, the Kings will continue to be a Western Conference bottom dweller. Furthering the despair in Sacramento has been first round pick Ben McLemore's play. He's averaging just 8.5 points in his 25.6 minutes per game, per NBA.com. It is never a good sign when your star rookie's most notable moment is this.
https://www.youtube.com/watch?v=G8tN8eAp-v8
The Kings are bad. They probably will be for a while. Their fans should just accept it.
Nolan- You are correct, the Kings are bad, plain and simple. They don't play any defense and their offense looks like pickup basketball more often than not. That being said, I do think there is hope for the future (not the near future, but the future nonetheless). Cousins is a monster when he shows up to play, Isiah Thomas has been playing brilliantly and Rudy Gay looks like he has finally found a home. The encouraging play of Sacramento's core players has to be some of the first good news for Kings fans in the post C-Webb-Mike Bibby era. More good news for Kings fans, they still reside in Sacramento.
Los Angeles Lakers- Get Younger and Talented This Off-Season
Nolan- Personally, I admire this Laker squad. I am willing to wager that the casual NBA fan has never heard of 75% of the Lakers roster. They are made up of players that nobody else wanted, yet, they would be in the playoff picture in the East. Having Kobe go down again this year ultimately ruined the chance for this team to reach the playoffs, but I'm not so sure that's a bad thing. The Lakers aren't really known for building through the draft, but they are going to need to hit a home run in this draft. Free agency will also be huge for them. With big names like LeBron James, Carmelo Anthony, Dwayne Wade, and Luol Deng among others available, the Lakers have to get some talent and shed the old guys that are weighing them down and spend too much time on the bench with injuries.
Kevin- I believe that old guy on the bench you are referring to is Pau Gasol. I don't see a scenario where Gasol is on the Lakers after the trade deadline. His relationship with D'Antoni has never been good and he has missed numerous games due to "illness." Rumors about a Gasol-for-Bynum trade are out there, but I wouldn't be surprised if Gasol finds himself in Memphis when all is said and done.
Memphis Grizzlies- Be Patient
Nolan- I'm not sure how people continue to overlook Mike Conley Jr. All the man does is put up big numbers across the board and he gets no respect. He is the perfect point guard for this Memphis team.  He plays defense, he can score when he wants, and he is a great facilitator. The Griz have looked awful at times this year but they have been playing much more like the four seed from last year of late and that is all thanks to Mr. Conley. Injuries have had a huge effect on this team, like many other teams this year, and the Grizzlies must bide their time until they get healthy. Once The Big Spanish returns, the Griz will get much more dangerous. Teams will have to stop quadruple teaming Z-Bo down low and not many people are going to be driving the lane looking for easy buckets with The Big Spanish anchored down low.  With Conley firing on all cylinders and a healthy Gasol, look for the Grizzlies to make some noise in the second half of the season.
Kevin- I don't know where I've been, but I somehow missed the Nickname Committee coming up with the name "Big Spanish" for Marc Gasol. I will now only refer to him as Big Spanish. Their defense is currently ranked 24th in points per 100 possessions, per NBA.com. One has to assume this will improve with Big Spanish back in the mix. He is supposed to return within the next few weeks, providing a needed shot-in-the-arm for Memphis.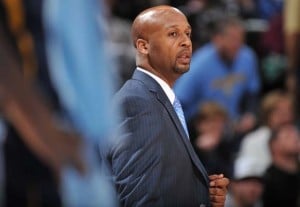 Denver Nuggets- Shake It Up
Kevin The Nuggets are painfully average. They are currently two games under .500 (15-17) and rank near the middle of the league in both offensive and defensive rating. What used to be an exciting team with great depth has turned into an average team with no real potential to do any damage in the West. The team seems to lack an identity as new Head Coach Brian Shaw attempts to implement a system much different from previous Head Coach George Karl. If I were Denver, I would put every player on the trade block except Ty Lawson. I would look to bring in players that can provide athleticism and defense. Also, I would return to a run-and-gun style, utilizing Lawson's speed and the altitude to run opponents into the ground. Denver's current collection of talent will result in an average record. The recent in-fighting in Denver only adds to the need to make changes. Do you see their current roster being good enough to compete in the West?
Nolan- In no way is there current roster good enough to compete in the West, let alone sneak into the playoffs. When Javale McGee is supposed to be your starting center, you have some serious problems. This Nugs team has the same problem previous Nugs teams have had the past few years, they do not have a superstar. Sure, they had Melo a couple years ago, but what has Melo won? A couple of playoff series? That's about it. The Nuggets need a superstar badly because all they have right now is a team full of roll players and a potential All-Star in Ty Lawson.
New Orleans Pelicans- Sell High on Ryan Anderson
Kevin- When Anthony Davis has been healthy, the Pelicans have been a really fun team to watch. They are very good offensively, scoring 106.2 points per 100 possessions, per NBA.com. This is largely due to the great play of Ryan Anderson. Anderson is averaging 19.8 points per game and is shooting 40.9% from three-point range, per NBA.com. On the other hand, Anderson is a poor defensive player who has also contributed to New Orleans' bad defensive numbers. The Pelicans allow 105.9 points per 100 possession, per NBA.com. While Anderson is fun to watch on the offensive end, New Orleans will need to vastly improve its defense in order to be a legitimate contender in the future. One move that could improve their defense would be an Anderson for Asik swap. Asik would provide New Orleans with a defensive presence to pair alongside Anthony Davis. Imagine trying to get a shot in the lane against those two. Houston would benefit by landing a stretch-four that has familiarity playing with Dwight Howard from their Orlando days. I think this trade benefits both teams and would make New Orleans instantly better on the defensive end.
Nolan- The Anderson-Asik swap may work out for both teams, but I don't think it benefits the Pelicans that much. In my opinion, Omer Asik is very overrated. When was the last time anybody saw him play meaningful minutes? It's been a while and the fact is that he is absolutely horrible on offense. There is a reason why the Pelicans have yet to pull the trigger on this trade. I like what the Pelicans are doing so far, especially with the Jrue Holiday trade they miraculously pulled off. Anthony Davis doesn't get enough credit for his play. He has been hurt more often than I would like, but he is a monster when healthy. If the Pelicans can add another piece in the offseason they could be dangerous next season.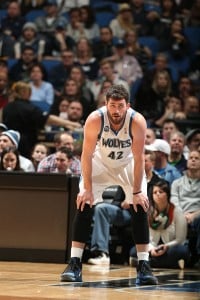 Minnesota Timberwolves- Re-sign Love At All Costs 
Nolan- Kevin Love is a monster. It doesn't make sense, nobody can really figure it out, but he is an absolute monster. He has been putting up video game numbers this year and deserves to be on a team that will contend for a title. Newsflash:  the Timberwolves aren't even in the playoffs right now.  Re-signing Love isn't going to be about the money. The Wolves have plenty of money to sign Love to a max contract and keep him in Minneapolis. What needs to be done to re-sign him comes from a personnel standpoint. I'm not so sure Rick Adelman is the man to lead this team. In my opinion, the Wolves need to cut ties with him and go after a young guy with some experience. They are a young team that plays fast paced basketball and bringing in a young, energetic head coach would help enormously. Also, the Wolves need to find a quality small forward to start. It's not Chase Budinger.  It's definitely not Robbie Hummel. Show K-Love you care and go out and get him what he needs to compete or we could be seeing him and college teammate Russel Westbrook in gold and purple sooner than we thought.
Kevin- Re-signing Love is definitely a must for Minnesota and adding quality pieces to the roster will certainly help in that goal. However, Minnesota will also have to figure out what to do with Ricky Rubio. The man is shooting 35%. While he is certainly more of a distributor than a scorer, he has to present some sort of shooting threat to keep teams from constantly using his man to double Love. At times, Rubio looks like he is terrified to shoot and it is hurting Minnesota's offense. They have to figure out if he is one of their stars of the future.
Dallas Mavericks- Establish a Plan For the Future
Kevin- The Mavericks are holding on to the eighth seed in the West with a 19-14 record. While they will likely make the playoffs this season, the Mavs primary focus should be on how they will handle the future as Dirk Nowitzki enters the twilight years of his career. Dirk has put up solid numbers this year, scoring 21 points and adding 5.8 rebounds per game. Still, Dirk's minutes are being watched carefully and he cannot be counted on to carry a team deep in the playoffs at 35 years old. Nowitzki is in the last year of his contract and has hinted that he will return to Dallas for a hometown discount. Once Nowitzki is signed to an extension, for a figure likely around $10 millions per year, the Mavs will have to figure out how to handle the rest of their roster. Dallas will have plenty of cap room to add a big name in free agency. Whatever player they sign will have to take over the lead-dog role as Dirk transitions to a secondary option.
Nolan- The Mavs have a ton of cap space. The Mavs plan to go after big name free agents. I feel like we have read this story before.  Oh yeah, that's right, this happens almost every offseason and they never catch the big fish they go for. They couldn't reel in Dwight Howard, they couldn't get LeBron or any other big name from the 2010 free agent class, and they couldn't bring in Derron Williams (who is from Dallas!). That being said, I think they did a pretty good job in signing Calderon and Ellis and reshaping Ellis' game from chucker to playmaker. I need to see something out of Mark Cuban this offseason. He needs to go out and get a guy that can be "the Guy" in the twilight of Dirk's career.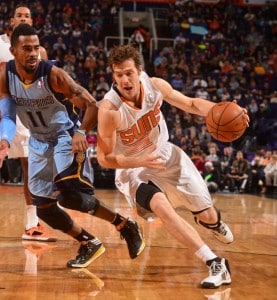 Phoenix Suns- Keep Getting Better
Nolan- There is no need for this Suns team to tank like everybody (including myself) thought they should. Eric Bledsoe simply isn't human. Goran Dragic is playing like an All-Star. The Morris brothers are looking like the stars they were in college.  Miles Plumlee is a starter and having a big year. That's right, Miles Plumlee folks. Jeff Hornacek has done a brilliant job coaching this group. If they can continue to play like they have been, he has to be a name in the running for coach of the year. The Suns have three first round draft picks in what is being heralded as the best draft class since 2003. Three! The Suns could package these picks to get an established star or they could package them to move up to select the player want. Phoenix might want to take this draft very seriously, however, because taking Alex Len with the fifth overall pick last season was not a smart move, especially with the defensive upside of Nerlens Noel on the board at that point.
Kevin- I was another person who thought the Suns would be in full tank-mode this season. Like you said, their backcourt of Dragic and Bledsoe has been unreal. Moreover, the fact that Miles Plumlee can provide valuable NBA minutes is baffling. I watched him his entire career at Duke and was not convinced he could walk and chew gum at the same time. If Phoenix can avoid screwing up the draft, they will have an exciting team for the next five years.
Golden State Warriors- Spend More Time with Those Close to You
Kevin- The Warriors have won eight games in a row and look like a totally different team with Andre Iguodala back in the lineup. As expected, the Warriors have been very good offensively, playing at a fast pace and raining threes. When Steph Curry and Klay Thompson get hot from three, the Warriors are nearly unstoppable offensively.  What has been surprising about the Warriors is their defense. Golden State is fourth in the league in points allowed per 100 possessions, per NBA.com. They have also been a very good rebounding team, ranking second in the league. What Golden State needs to do now is stay healthy and gain familiarity with one another. Curry, Iguodala and Harrison Barnes have all missed time this season. If Golden State can keep their core healthy going into the playoffs, I could see them getting hot at the right time and making a run.
Nolan- We've talked about this before at great length, the future of the Warriors relies on the paper mache ankles of Steph Curry.  If he stays healthy, they will have a shot against anybody. Who do you focus on guarding when you play them? Curry? Thompson? Lee? The list goes on and no matter who you focus on, somebody can always destroy you on this roster. I don't see any playoff  series that Golden State plays in going less than six games. They are never out of it because of the way Curry, Thompson, or Barnes can get hot at the drop of a hat. I can't wait to see them in the playoffs again.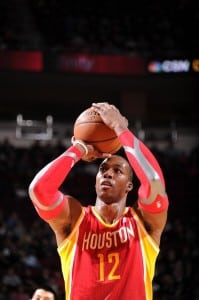 Houston Rockets- Play Some Defense
Nolan- The Houston Rockets can flat out score the ball, there is no disputing that. Yet, besides Dwight Howard, the Rockets lack an elite defensive player. You might be able argue for Patrick Beverly, but I do not think he's on that level at this point. James Harden might be the worst defensive two-guard in the league at this point and Jeremy Lin does not have great foot-speed. Come May and June, this Rockets team must play defense in order to compete for a title. Look at some of the last few winners of the Larry O'Brien trophy. The Heat, the Mavericks, the Spurs. All of those teams got after it on the defensive end. I know what you're thinking, "There is no D in Dallas." That Dallas squad had Tyson Chandler and Shawn Marion, two elite defenders in the starting lineup.   The defense has to get better for this team to compete or Dwight might start whining and complaining again. We all know how much of a diva he can be.
Kevin- I see Houston as a team that will make some moves before the trade deadline. It is an organization that values defense and focuses on defensive metrics when evaluating talent. Currently, Houston ranks in the bottom half of the league in many of these statistics. I could see Lin moved for a defensive presence on the perimeter.
Los Angeles Clippers- Tread Water Without CP3
Kevin- Chris Paul's shoulder injury is obviously a major blow to the Clips. They currently hold the fourth seed in the West, but with Paul out for at least one month there is a chance the Clippers could fall in the standings. The Clippers goal over the next month should be to keep within a few games of the fourth seed. If they can stay within range of the fourth seed, Paul would have a chance to carry the Clips to homecourt advantage in the first round of the playoffs. During Paul's absence, Blake Griffin will have to assume a bigger role. Griffn has had a great season thus far, averaging 22.1 points and 10.6 rebounds per game. Besides increasing his statistical production, Griffin will have to act as the team's voice without Paul. Griffin has a great opportunity to take control of the Clippers fate. It will be interesting to see if he can handle the responsibility.
Nolan- The Chris Paul injury affects the Clips much more than most realize. I'm not sure Blake Griffin is the player he is without Chris Paul being his point guard. Griffin has improved tremendously in his time in the league, but I still think he is overrated. Darren Collison is a serviceable backup, but after watching Tony Parker and the Spurs make him look like a high schooler last night, it is obvious he is not a starting-caliber player. The Clips are in trouble and I am not sure they have the personnel to hold the four seed with out CP3. The only way I can see that happening is if legendary coach Doc Rivers can somehow inspire these guys to stick together and play good fundamental basketball. The offensive numbers won't be there without Paul, but if Rivers can get these guys to buckle down defensively, they might just be able to tread water at the four seed.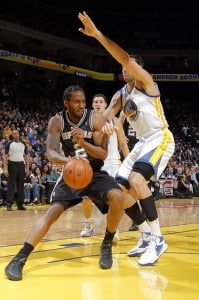 San Antonio Spurs- Rest Up, As Usual
Nolan- The Spurs continue to amaze me year in and year out. How are they still this good? They are so old.  It just doesn't add up. Coach Popovich could probably be the coach of the year every year in the NBA, the guy does an amazing job. The Spurs are one of the only franchises that are consistently good no matter their personnel. If you look at their roster, there is no way you could tell me they are a top three team in the loaded West. That being said, the regular season really doesn't matter to these guys at all.  It is all about resting their veterans for the playoffs and preparing to make yet another deep run in the playoffs.
Kevin- The Spurs are the Patriots of the NBA. Both teams have established, veteran superstars (Duncan/Brady), fantastic, ornery coaches (Pop/Belichick), and more than a decade of continued success. They play a beautiful brand of basketball that involves great teamwork and an understanding of one's role. This year's incarnation may be one of the Spurs' best. San Antonio ranks in the top five in both offensive and defensive points per 100 possessions, per NBA.com, an accomplishment only matched by the Thunder. I love this team and I hope they can stay healthy for another run.
Oklahoma City Thunder- Don't Rush Russell Westbrook Back!
Kevin- Russell Westbrook may seem like a super-human when he is out on the court. However, his string of knee injuries over the last eight months have demonstrated that he is a mere mortal. Westbrook came back from offseason surgery nearly a month sooner than expected at the beginning of the season. His most recent injury should be handled much more cautiously. Westbrook is scheduled to return after the All-Star break. The Thunder should stick to this timetable and make sure Westbrook does not attempt an early return. Kevin Durant should be able to carry the Thunder during Westbrook's injury. In addition, Westbrook's absence from the lineup will provide players like Reggie Jackson and Jeremy Lamb valuable experience. Come playoff time, the Thunder need the dynamic duo of Durant and Westbrook to be at full-speed. They do not need Westbrook to rush back for meaningless regular season action.
Nolan- I one hundred percent agree. Shut Westbrook down for the rest of the season. Seeding matters very little to the top teams in the West. As long as they finish in the top three they should be set up nicely for the playoffs. Kevin Durant continues to amaze me on a nightly basis and is making a very strong case to win his first MVP. Honestly, I think that OKC might be better with Westbrook on the bench. Sure, he is a top ten to fifteen player in the league. Still, all he does is take shots away from Durant. I think OKC would be better off with a pass first point guard like Rajon Rondo or Derron Williams. I don't think we have seen the best of Kevin Durant yet. Put somebody on the court that wants to pass to him and I think you have a repeat NBA champion. Did I mention that I cannot wait for the Western Conference playoffs?
Portland Trail Blazers- Don't Fade Down the Stretch
Nolan- I don't think there is anybody out there that can say they thought the Blazers would be this good this far into the season. The Blazers have been playing out of their minds this year. Lamarcus Aldridge is looking like a bona fide MVP candidate and Damian Lillard has proven to be the steal of the draft from two years ago. Simply put, the Blazers are on fire right now. The only question I have is will this team fade in the second half. The Blazers have been getting it done from the perimeter so far this season. The law of averages states that they cannot stay this hot from the field, especially from three, for the whole season. Will a cold shooting streak derail the Blazers come May and June? That is the question this team must answer to prove that they are the best in the West. The race in the West should be one of the best in recent memory and I cannot wait to see how this conference shakes out in the New Year.
Kevin- I love watching Damian Lillard. His excellent clutch play is particularly enjoyable. Lillard is shooting just under 69% from the field when the score is within five points with under three minutes to play, per NBA.com. He has hit multiple game-winners this year and absolutely thrives in pressure situations. His clutch play gives me more confidence in Portland. I don't see Lillard allowing Portland to shrink in big moments, especially come playoff time. I'm on the Blazers bandwagon. Keep Portland Weird!
All Photos and Stats Courtesy of NBA.com