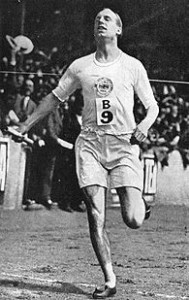 From ChicagoNow.com:
My friend Elizabeth Hess, of WDWS' morning show in Champaign-Urbana, is known for the quick-witted, timely quote.
As she reported on Facebook, I just found out the apple doesn't fall far from the tree. Her son asked her an interesting question the other day:
"Mom," he said. "Is it better to have a penis or a vagina?"
Ahhhh, kids…love the honesty. Hate the responsibility of having to come up with a plausible answer! I want to get him together with my niece Amelia, who has her aunt"s tendency to blurt out questions without regard for the "edit" button.  At the breakfast table last year, she asked me the following:
"Aunt Alison, why do you have a man-voice?" 
I told her that my voice developed richer tones because I used it a lot.  And now,  I was paid for having the man-voice on the radio, so it was all good.
Elizabeth came up with a great response. "Sometimes life is easy for people with both, and sometimes life is hard. You just have to take care of the one you were given."
Solid point. During this Marian month,  it's probably a good idea to examine the virtues of womanhood as it relates to manhood, especially when driven by a collective agreement known as sports.
Let's start in Arizona, where, as reported in the Arizona Republic and the Huffington Post,  let's all congratulate the undefeated (11-0) Mesa Preparatory Academy, 2012 Arizona Charter Athletic Association State Baseball Champions.
What's different about this championship is that nary a pitch was thrown, no outs were recorded, no home runs hit, to achieve the championship.  Our Lady of Sorrows, run by the Society of St. Pius X, an traditionalist church that broke away from the Catholic Church over Vatican reforms in 1970,  forfeited the championship game rather than allow a game to be played with a girl on the opposing team.
The ultra-conservative Catholic academy, which had broken from the Archdiocese of  Phoenix, told the Republic that it had a strict policy prohibiting participation in co-ed athletics, and had set a precedent earlier by bowing out of a flag football game that had females on competing squads. They also asked every school they competed against for a roster, to scan for girl players.
Multiple news sources say second baseman Paige Sultzbach, 15,  had sat out the two regular-season games played between Mesa Preparatory and Our Lady of Sorrows, out of respect for the school's religious beliefs. That said, this was the state championship, and this little girl wasn't going to miss any opportunities to play in the state championship. Especially, in the home of MLB Spring Training Camps everywhere.  Where a woman had made history a year ago by pitching batting practice and impressing the likes of the Cleveland Indians and Oakland Athletics. And pronounced good enough by the players and impressing the General Managers, including the Oakland A's Billy Beane, of "Moneyball" fame.
Maybe the game should have been scheduled for "Surprise" Arizona?
"I respect their views, but it's a bit out of the 18th century," Amy Arnold, Mesa Prep's athletic director, told the Republic.
In a statement obtained and reported  by Fox News, the academy explained its reasoning for refusing to play the team.
Teaching our boys to treat ladies with deference, we choose not to place them in an athletic competition where proper boundaries can only be respected with difficulty … Our school aims to instill in our boys a profound respect for women and girls.
Her parents were equally baffled. "This is not a contact sport. It shouldn't be an issue. It wasn't that they were afraid they were going to hurt or injure her, it's that (they believe) that a girl's place is not on a field," Pamela Sultzbach told the Arizona Republic.
Our Lady of Sorrows' reasoning made less and less sense to me. If by "profound respect," they mean "treat women like porcelain dolls," or "treat women as if they were Marian Saints ," that would be the only definition of "respect' that I could see. 
I ask you: What good does that do a healthy, talented, eager high school student? Especially one who at some point, presumably,  could use their gifts to glorify God and inspire others?
Another way to examine this conflict is to take a look at the movie "Chariots of Fire."  Eric Liddell, a missionary, was expected to take his place at a mission in China. His sister, the most ardent of Christians, takes him to task for choosing to train for the Olympics instead of reporting to the mission for duty.
Why? "Jenny," the Rev. Liddell says, "God made me FAST! When I run, I feel His pleasure."
As the movie artfully describes, the Rev. Liddell refused to run in a heat held on Sunday (the Christian Sabbath) and was forced to withdraw from the 100-metres race, his best event. (source: Wikipedia). 
That said, God's reward and His pleasure, it would seem, for Liddell appeared to show up in the 400-metre race. Liddell was the winner of the men's 400 metres at the 1924 Summer Olympics, with an Olympic record that stood for 12 years.
In the matter of the individuals who seek God's will in their lives, it is truly a matter of interpretation as to what would best please the Almighty. Would God have been happier with Paige sitting off the field? Would Eric Liddell have had more success as a missionary if he had not run for God and country? Both Ms. Sultzbach and Rev. Liddell knew that they had talent, they were both respectful and mindful of the respective rules of their game, and they felt good in using it to the best of their abilities.
But circumstances, rules and rulings based on the interpretation of the Scriptures mitigated what might have been for both parties. Our Lady of Sorrows believed that they were following a strict interpretation of God's laws for men and women participating in sports. Though Rev. Liddell wasn't allowed to compete where he could best shine a light on his running talents…in the 100-metre race, he achieved his goal of winning for God and country through a race that wasn't known as his best. And Sultzbach is a State Champion, though the means by which she and her teammates won the title left much to be desired in the way that was handled.  
Who's right? I don't believe that any religion has the keys to the Kingdom of Heaven, exclusively. I believe God gives us all talents and abilities that we can use on this Earth, to serve as an example to others, and to build bridges between people, where chasms existed previously. 
And perhaps, the best quote of the day as to how to manage matters of interpretation comes down to this example out of the 1924 Paris Olympics:
When the day of the Olympic 400 metres race came, Liddell went to the starting blocks, where an American Olympic Team masseur slipped a piece of paper into his hand with a quotation from  Samuel 2:30: "Those who honor Me I will honor." (source: Wikipedia)
Your turn: