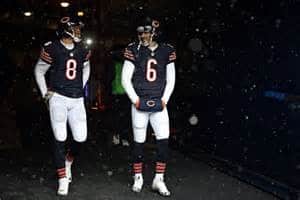 It has happened.
I never thought this day would come… in a million years, I would never have believed that the Chicago Bears would be more of a joke then the Jacksonville Jaguars.
From top to bottom, the Bears organization has failed this city and it has left its fan base shaking their heads and questioning their allegiance.
It's bad enough to be 5 – 9 going into their week 16 matchup against the Lions, and that they also kept their defensive coordinator on the payroll… not to mention, allowing their offensive coordinator to divide the locker room and defile his players trust without any repercussion… but to turn Jay Cutler into a victim and encourage the masses to take pity on him is unforgivable.
We (the masses) were having such a nice time ripping Cutler's poor performances and blaming him for Sony's decision to not show The Interview in theaters… but after the benching and the questions surrounding Trestman/Emery's future, we now look at him like Bambi after his mother was shot.
"Shocked at first, and then disappointed… I didn't see this coming," Jay Cutler said in his press conference Thursday.
We were shocked too, Jay.
By the way, who is Jimmy Clausen?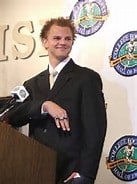 Drafted by the Carolina Panthers in the 2nd round out of Notre Dame in 2010, Clausen went 1 – 9 in his rookie season and hasn't started a game since 2010. The Panthers went 2 – 14 that year and landed Cam Newton with the 1st overall pick in 2011, ending Clausen's time as a starter in Carolina. During his preseason snaps with the Bears, Clausen was 24 – 37 for 280 yards, 2 TDs and 1 interception.
So Cutler is benched and Jimmy Clausen is getting the start against one of the best defensives in the NFL. A defense that has Ndamukong Suh and Ezekiel Ansah, who have combined for 14 sacks and are giving up the least amount of yards per game on the ground.
Last time these two teams met, Matt Forte only ran the ball 5 times and the Bears got destroyed 34 – 17 on Thanksgiving. It is hard to believe that the outcome this Sunday will be much different, especially with a backup quarterback and a team who is looking towards the offseason.
Jay Cutler's full press conference about him being benched for Jimmy Clausen
Key Matchup: Jimmy Clausen starting vs. Jay Cutler sideline presence
Key Injuries: WR A. Jeffery (Prob.), K R. Gould (Out), S C. Conte (Out)
Fact: First time Jay Cutler has been healthy for an entire season since 2009
Spread: Lions -9
Prediction: Lions 31, Bears 13
@WesEvans24
Lions Bears
Podcast: Play in new window | Download