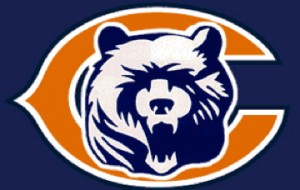 Odell Beckham Jr., Aaron Donald, Aaron Rodgers and Khalil Mack were the remaining contract storylines of the 2018 offseason, but after the first three all received lucrative deals, Mack stood alone as the final holdout. The lone remaining domino of an offseason filled with rumors at last fell early Saturday morning when the Chicago Bears gave what Jon Gruden and the Oakland Raiders wanted: Two first round picks and a player to be named later. Bold, but not overly surprising when looking at Ryan Pace's history. Things will certainly change for the Bears–both on the field and how they make personnel moves–after paying the highest trade price for a defensive player in NFL history.
Mack himself addressed the notion as to whether he's the missing piece of the puzzle to take the Bears to the next level.  "You could say a lot of different things, but until I go out there and play," notes Mack. "I'm not a big talker. I like to go out and use my actions to speak, you know, and when I get out there and get on the field, you can probably sense what's going to happen. But I want to win, you know what I mean. Everybody wants to win. This team wants to win and championships is definitely the goal."
The window is set
The Bears have the luxury of paying very little to premium position players. With quarterback Mitch Trubisky and outside linebacker Leonard Floyd still on rookie contracts, and left tackle Charles Leno Jr. making about the median salary for his position, the Bears allocate a small portion of their cap to some of the highest earning positions. Much of their core is under rookie contracts, including Jordan Howard, Tarik Cohen, Eddie Jackson and, at last, Roquan Smith. Their re-signings and free agent acquisitions don't appear to hamstring them now or in the future, but 2021 and 2022 are when things will get interesting. Jackson, Cohen and Floyd, as well as Allen Robinson and Prince Amukamara, will be unrestricted free agents. You can also throw Howard into that mix as the franchise tag game will probably be played with him after his contract expires in 2020. Being draft picks, Floyd, Jackson and Cohen will take priority, though Mack complicates Floyd's situation. Regardless, it will likely cost them to keep all three. 2022 will be the final year of the contracts of Akiem Hicks, Kyle Fuller, Kyle Long, Trey Burton, Taylor Gabriel, Anthony Miller and, above all else, Mitch Trubisky, assuming his fifth-year option is picked up. If his option is picked up, it will mean things went at least somewhat well, and just by virtue of being a quarterback, Trubisky will have a high price-tag regardless if he's in the NFL's elite. Combine that possibility with Mack's imminent extension being around what Donald received, and the long-term financial situation could be very difficult to maneuver. The team's core will be under control until 2022, but afterward, tough decisions will have to be made and depth will be tricky to manage. If, of course, there's another Lombardi Trophy in Halas Hall by then, the trade will have been well worth it.
The defense can now take the 'next step'
Much of the talk surrounding the Bears' defense was that they were good, but a go-to pass rusher would make them great. Enter Mack who, at only 27, has already established himself as one of the best in the game. He alone keeps opposing offensive coordinators up at night, but it is the ripple effects he brings that will spark an ascension for the Bears' defense. For starters, Floyd no longer has to be the go-to edge rusher. With the attention now going away from him to Mack, he can play to his strengths as a speed rusher against lesser talent and opposition. In fact, such can be said about the whole defensive line, as offenses will have no choice but to scheme away from Mack and into the jaws of Akiem Hicks, Eddie Goldman or Jonathan Bullard. The secondary stands to benefit from Mack as well. With an already disruptive pass-rush in front of them, the secondary played well last season (Seventh in the league in pass yards against per game) but finished tied for 29th in the NFL in interceptions with only eight. With Mack in there to collapse the pocket, errant throws will increase, giving the secondary more chances to make plays on the ball. A good pass rush and secondary will be crucial in a division that features Aaron Rodgers, Matthew Stafford and Kirk Cousins.
When asked about what the "book" was, on Mack, back when he coached against him as the Chief's Offensive Coordinator, Matt Nagy half jokingly stated, "Put three guys on him."
Now Mack has to face the pressure of being the highest paid defensive player in the NFL, until the next huge contract comes along. "Absolutely," he says. "I'd be lying if I told you it weren't. But just based on how hard I worked, and how hard I play, I want to be able to go out and show why and that's just me. I've always thought of myself as the best defensive player in the league and I want to play like the best defensive player in the league. I want to be the best at what I do, and that's just me."
It all comes back to Mitch
Khalil Mack will add a huge boost to the Bears' defense, but this team's future will ultimately be determined by Mitch Trubisky. Ryan Pace has assembled a very capable roster with explosive playmakers and a creative coach who knows Xs and Os as well as anyone else. Since trading up one spot to take him second overall in the 2016 draft, every decision Pace has made can lead back to the quarterback. An elite defensive player can only go so far; Mack comes over from a Raiders team that went 6-10. J.J. Watt had a historically dominant 2012 season but his team went 2-14. Mack is undoubtedly an instant-impact player, but it's important to remember there are two sides of the line of scrimmage. This doesn't change anything for the trajectory of the offense. There will still be kinks to sort out and mistakes will be made as Trubisky and the offense grow within the system. Let's remember the Falcons' initial struggles under Kyle Shanahan. An offense takes a year or two to really click. Whenever that starts, however, the Bears will be in fantastic position to contend, and Khalil Mack will be one of the biggest reasons why.
General Manager Ryan Pace was asked about the steep price to acquire Mack. He replied emphatically, "So when we were talking through this, that's why a critical piece for us was getting the second round pick back in 2020 was important. In that draft, we're going to have two 2s, and I think we've proven that in the second round, we can get high-caliber players." He added, "So that was important, because you're talking about draft capital and also financial resources, you're giving up, but fortunately we're in a really good space with our salary cap, and so our roster can handle this right now."
Hear audio from Khalil Mack, Matt Nagy, and Ryan Pace: