For the ZERO of the week, how about Knicks super-sub JR Smith.    I hate picking an 'almost UNC player', as Zero, and in fact, he'd played so well recently he was in contention for a Hero selection.   However at the end of their game 3 win over Boston, he elbowed a Boston player in the head, getting suspended for game 4.  Then after their game 4 loss, he claimed the Knicks would have won had he been playing.   Well, he played last night, missing his first 10 shots, as Boston cut the series lead to 3-2.   JR, and some teammates, talked trash before the game, then wore black suits because, in their words, they were going to a funeral.  The Celtics' funeral.    Maybe the Knicks will win the series, but JR has looked pretty foolish.  In fact, they BETTER win the Series, or it will be looked one of the biggest choke jobs in NBA history.   
For the 'past' Zero, we'll go with NBAer, and former Duke player, Dahntay Jones.    Keeping in his tradition as a thug he showed at Duke, he tried to injure Kobe Bryant while Kobe was taking a shot.   Jones is not a bad player, but when faced with someone better, as he was in college when Raymond Felton was running past him all game long, he resorts to trying to hurt the other player.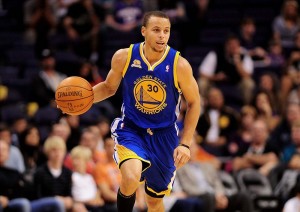 For the HERO of the week, we'll choose Warriors guard Stephon Curry!   His play has been astounding in their series against Denver.  In game 1, the Warriors lost, and their best player, (or at least the one who was thought to be their best player) David Lee, was lost for the season due to injury.   (No, Dahntay Jones does not play for Denver!!)    The Warriors, with Curry tremendous shooting, and great ball-distribution, won the next 3, and can clinch the series tonight at home.    
On the TV Show, The Five, they were talking about how President Obama announced they were stopping the tours of the White House, because of the Sequester.    Of course Obama was trying to be political about this, he could have cut stuff like aid to people here illegally, or funds that SHOULD be cut, but he wanted to prove a point.  So DURING the broadcast, Co-host Eric Bolling announced he would personally cover one week's worth of tours, at a cost of $74000.00.    Within minutes, Sean Hannity also pledged $74000 for another week.     Lead by the co-Hero(s) of the week Eric Bolling and Sean Hannity, many more pledged enough for one week.     President Obama finally realize how absurd this looked, and reinstated the tours.