The Cubs wrapped up the first half of 2018 with a series sweep of the San Diego Padres, pushing themselves 2.5 games ahead of the Brewers in the NL Central and commanding the best record in the National League. Unlike years' past, the Cubs enter the All-Star break riding a wave of momentum, having won seven of their last ten and finding offensive outpours in groves. Javier Báez and Willson Contreras were named to their first All-Star games, and Jon Lester was elected to his fifth.
With the Summer Classic on the horizon, now is a great time to look at the storylines that have followed the Cubs through the first half of 2018.
Lester and the Bullpen Have Picked Up the Rotation's Slack
The Cubs seemed to check most boxes entering 2018, but perhaps their biggest strength was their rotation. Their staff of Jon Lester, Kyle Hendricks, Yu Darvish, José Quintana and Tyler Chatwood was supposed to be among baseball's best, but such has not been the case. Tyler Chatwood's highly touted "stuff" has not come together and has instead unwound to a through-the-roof walk rate of 7.82 BB/9 and a 5.04 ERA. Quintana and Hendricks, though strong as of late, have pitched to ERAs of 3.92 and 3.96, respectively. Mike Montgomery has started nine games and pitched very will to begin his role in Darvish's absence, but he has an ERA of 6.00 since his first five starts. Jon Lester, on the other hand, has been simply dominant, putting together one of the best seasons of his career in his age-34 season with a 12-2 record and an ERA of only 2.58. The bullpen has also been a strength of the team, ranking amongst baseball's best in ERA and BAA, while leading in shutouts. Additionally, such was done with injuries to Carl Edwards Jr. and Brandon Morrow, so the bullpen may improve over the next half of the season, especially if another piece is added at the trade deadline.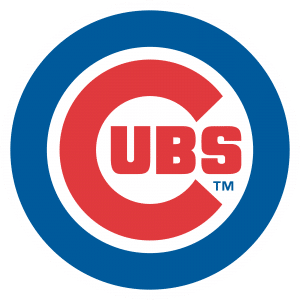 Yu Darvish's Injury and Struggles
Jake Arrieta and Yu Darvish were the two big fish of last offseason's free agent class, and the Cubs elected to sign the latter. One six-year, $126 million contract later, Darvish has been a huge disappointment. Brought in to be the cherry on top of a rotation stacked with potential aces, Darvish has gone 1-3 in eight starts with a dismal 4.95 ERA. His control has been absent as evidenced by his 4.97 BB/9, and his mental toughness has come into question. He found himself on the disabled list with flu-like systems in May and shortly returned there with right tricep tightness. The second stint began May 23rd, and Darvish has not pitched since. The Cubs have shown they're capable of success despite his absence and struggles, but the team's investment in him means Darvish must be better.
Production Beyond the Heavy Hitters
The phrase "Bryzzo" has become synonymous with the Cubs' last few years of success, and for good reason. Anthony Rizzo and Kris Bryant have been the faces of the franchise since being in Chicago, and have been two of the team's best players every year they've been up, with Bryant collecting Rookie of the Year and MVP honors along the way. This season, however, has been different. Rizzo got off to a disastrous start of the season and, after temporarily bouncing back, regressed in the second half of June. While still putting up solid numbers, Bryant has not played up to his MVP potential, and his power numbers have dipped greatly. He spent nearly three weeks on the DL before returning in the San Francisco series. Despite the duo's uncharacteristic lack of production, the Cubs' offense has been amongst the MLB's best, ranking in the top five in runs, hits, batting average and OPS. Javier Báez has been tremendous, slashing .292/.326/.566 with 19 home runs, 72 RBIs and an All-Star selection alongside Willson Contreras. Jason Heyward and Albert Almora have been offensive revelations on top of excellent defensive play, and Kyle Schwarber has been a deadly bat in left field. They are also getting production up and down the lineup from the likes of Ben Zobrist, Addison Russell and Ian Happ. If these contributions continue and Bryant and Rizzo reach their potential, the Cubs' offense can become even more deadly, and that should scare the whole National League.