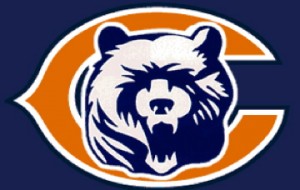 SRN and SportsAudio.net has covered the Chicago Bears for over twenty-five years.
Check out our most recent stories.

Saints 21 – Bears 9
It takes a nearly flawless game to overcome a superior opponent. Even though Chicago didn't turn over the ball once, and intercepted Drew Brees, it was costly penalties and the ejection of wide receiver Anthony Miller that proved too much for the Bears.
The game literally slipped through their hands, when Javon Wims was unable to haul … (read more…)
We are joined by guest Patrick Sheldon, a site expert for FanSided's DaWindyCity.com, who will argue the case against Nagy and Trubisky.
The case AGAINST Nagy:
A tiger rarely changes its stripes, and Matt Nagy has shown you who he is as a play-caller for three years. As news emerged he was taking a more active role in those duties recently, you could see s … (read more…)
The Chicago Bears lost the battle (with the Packers), but still won the war (to make the playoffs).
At Halas Hall, players should be addressing thank you cards to members of the LA Rams, whose victory over Arizona enabled the Bears to earn a playoffs berth despite the week seventeen loss to Green Bay.