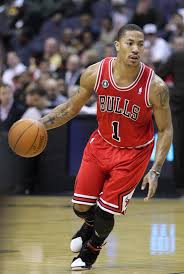 It's hard to describe the feelings I have when talking about this upcoming Bulls season.
I would compare them to a first date… with a girl you have known for a while but have never had the stones to ask out. You two have flirted off and on for years, but have never given a real relationship a try. When she was single, you had a girlfriend and vice versa. A dating opportunity has never presented itself… until now.
It is time.
Time to see what you are made of and if this relationship could really work. Your friends have been bugging you to ask her out because you guys "are made for each other." The anxious excitement of a genuine relationship, with a person you WANT to be with, is the same way I feel about this 2014-15 Bulls season.
I WANT this season to be exactly what everyone is predicting.
Since the Bulls drafted Derrick Rose with the 1st overall pick in the 2008, the thought of winning an NBA title was more of a fantasy then a reality. The fantasy being, a young Rose without a supporting cast or respectable head coach, beating LeBron James and the Cavaliers/Heat to get to the NBA Finals.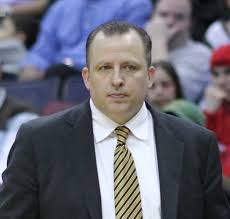 The respectable coach, Tom Thibodeau, was paired up with Rose in 2010 and since that time they have accrued 1 conference finals appearance and an MVP trophy. Thibodeau has a .657 (205-107) winning percentages in 4 season as head coach and has won the Coach of the Year award once in 2011.
Thibodeau has been criticized regarding his minute distribution for his all-stars, but that shouldn't be an issue this season with Rose and Noah coming off knee injuries. I would expect Rose to be in the low 30's for most of the season, with Noah's minutes being more sporadic based on the status of his knee. It will take some time of Thibs to conjure up a rotation, but expect a more evenly distributed minute chart in 2014-15.
Excluding Jimmy Butler.
With the 2 injury plagued season for Rose in the rearview, the anticipation for this upcoming season is second to none, with the additions of Pau Gasol, Nikola Mirotic and Doug McDermott. Arguably the deepest team under Tom Thibodeau, this Bulls team will rely on team defense and ball movement on the offensive end of the floor.
The Bulls still have not acquired that 2nd scorer fans have been waiting for, but expect a team centric approach to scoring with flashes of MVP Rose sprinkled into the mix. Players like Dunleavy, Mirotic and McDermott will be expected to hit their open shots when called upon, due to the attention Rose will receive attacking the basket.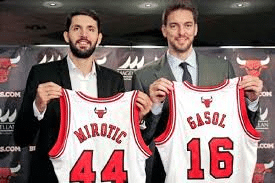 Pau Gasol will add a legitimate low post threat with exceptional passing skills that will complement Thibodeau's offense. Taj Gibson will bring his workman like attitude in order to defend like the Bulls are used to seeing. Gibson has spent his summer expanding his offensive game, but will still be the defensive replacement for Gasol when the Bulls need a stop. Fans should expect to see the same "try hard" Bulls they have fallen in love with, but with more fire power on the offensive side of the court.
The possibility of something great coming out of a first date keeps single people on the market. That same possibility, will keep me intrigued for this Bulls team, barring any injuries, this year could be the "one".
Record: 55 – 27 (2nd in the Central)
@WesEvans24