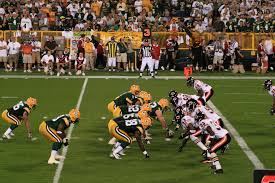 When I was a youngster, my dream was to be Jerry Rice. At that time, being white and slow did not deter me from playing football. Just like me, my team was full of slow white kids who had a hard time scoring a TD, let alone winning games. My football coach would insist that winning and losing was not the only thing that mattered… "How you played the game," was Coach's motto when it came to playing Junior Titan's football on the north side of Chicago.
That is a great premise when teaching kids about sportsmanship and teamwork, but when it comes to an NFL team… winning is everything.
The Bears need a win after they limped into the bye week at 3 – 5 and are on the verge of losing their season if they can't pull out the upset in Green Bay. The Bears are 1 – 4 in their last five games as the Packers are 4 – 1 after their defeat to the New Orleans Saints in week 8.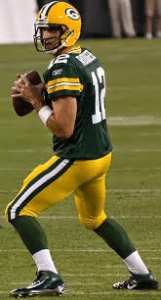 Aaron Rodgers threw 2 picks against the Saints but racked up a season-high 418 yards through the air and ran for a 14 yard TD in the 44 – 23 loss. When asked about his hamstring, Rodgers responded with one word, "fine." Rodgers shed a little light on his rehab during the bye week, "the medical staff here gave me a seven-day plan to attack the rehab, and I stuck to it." This means that Bears fans shouldn't expect to see Matt Flynn under center anytime soon, unless Shea McClellin gets lucky for a second year in a row.
It doesn't take a rocket scientist to figure out the only way the Bears stay in this game is to run the ball and limit the turnovers. Jay Cutler understands both of these points but can the Bears execute them? "We got to keep to the game plan, we can't get into a heavy pass situation where we are pass, pass, pass," Cutler said in his press conference with the media on Thursday. "As players, we just got to make sure we do our job individually and there are going to be mistakes but as long as we try and minimize mistakes individually, as a group we should do well."
It makes sense… but we've seen Marc Trestman throw away the game plan early the past couple weeks as his team fell behind against the Patriots and Dolphins.
Matt Forte is the key if the Bears want to have a shot at upsetting the Packers and not totally losing their season. If Forte is consistently running the ball, it means two things… 1) Jay Cutler is throwing the ball less, which limits the opportunity for an interception. 2) Keeps Aaron Rodgers off the field and the clock moving.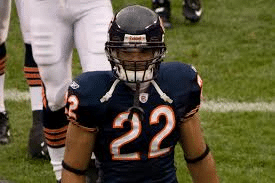 Forte has 562 rushing yards with 58 receptions for 490 receiving yards this year. His season high in rushing came against these Packers in week 4 when he had 122 yards on 23 carries and 5 catches for 49 yards. Forte is averaging 169 total yards against the Packers in his last three games against them, with 119 of those yards coming on the ground.
Two teams heading in opposite directions will meet in Lambeau Field this Sunday, one team looking to extend their dominance over the other as they have won 8 of the last 9 meetings and the other trying to keep their head above water so they aren't irrelevant after week 10 of the season.
My team never won a game that season because our mantra was about everything besides winning. I got to go home and forget about the season because it meant nothing in the long run. Marc Trestman and the Bears don't have that luxury. Losing means something when you are the charter franchise of the NFL and you haven't beat your arch rival on a consistent basis. A loss to the Packers won't only mean a 3 – 6 record, it will call into question all of the decisions made by the McCaskeys, Emery and Trestman in the last 3 years… and it should.
Marc Trestman talks about the Bears-Packers Preview and Jay Cutler talks about the bye week
Key Matchup: Marc Trestman Play Calling vs. Marc Trestman Game Plan
Key Injuries: Lamarr Houston (Out), Matt Slauson (Out), Lance Briggs (Prob.), Kyle Fuller (Prob.)
Fact: Aaron Rodgers is 8 – 0 in last 8 games his finishes against the Bears
Prediction: Packers 34, Bears 24
@WesEvans24
Podcast: Play in new window | Download