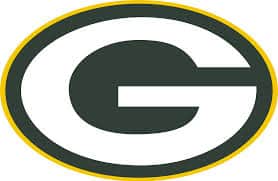 with Packer Dave and Steve Leventhal
It's a short week for the Chicago Bears and Green Bay Packers as they get ready to meet for the first time this season. Nonetheless, we put together a preview for you with Les Grobstein of The Score 670 in Chicago.  We also feature an interview with Jeff Joniak, Bears play by play broadcaster.  John Poulter joins us with a last look at the MLB pennant races, as well as the big Chelsea – Manchester City tilt in the EPL, and Steve has a preview of the rebuilding Chicago Bulls.
Hear interviews from Aaron Rogers, Packers DT Kenny Clark, John Fox, Bears Defensive coordinator Vic Fangio, Mike Glennon, Jim Caldwell, Mike Zimmer, and Bulls VP of Basketball Operations John Paxon.
Don't miss cameos from Len Dawson and Dan Patrick.
Podcast: Play in new window | Download