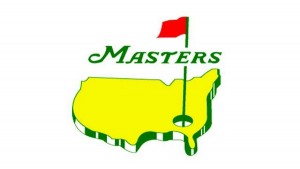 Back in the late 1990s, the name Tiger Woods was only recognized by golf fanatics. On April 8, 2001, he was introduced to the entire world. Woods won his second Masters Tournament and his sixth major championship. In addition he capped off what was dubbed the "Tiger Slam," an unofficial grand slam of the modern era. Tiger finished first with 16 under par. David Duval came in second at 14 under par. Phil Mickelson finished third with 13 under par. Meanwhile Mark Calcavecchia tied for fourth place at 10 under par.
All four golfers had gotten off to a rough start in the first round, with Mickelson being the only one mentioned above to finish in the top 10, having tied for fourth with five under 67. Chris DiMarco had led after the first round with a seven under 65. Woods had shot just two under 70, and had a six-way tie at 15th place. Vijay Singh, the defending champion never finished in the top 10.
In the second round, DiMarco once again led with a ten under 134. Meanwhile Woods and Mickelson were tied at second with an eight under 136. Duval had slipped to a five-way tie for fourth place with a seven under 137. Calcavecchia was stuck at ninth place with a six-under 138 in a three-way tie that included two time Masters champion José María Olazábal.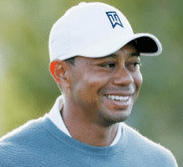 Tiger Woods took the lead at the end of the third and never let it go; shooting a 4 under to finish the round in first place with a 12-under 204. Mickelson ended the day in second place with his third straight round in the 60s with an 11-under 205. Calcavecchia and DiMarco each tied for third place with a 10-under 206.
Woods captured his fourth consecutive title, the first to do so since Bobby Jones in 1930. However, because it wasn't the same calendar year, it technically does not qualify as a grand slam and there has yet to be one in the modern era. Mickelson had finished in the top 10 for the twelfth time in his career, only to fall just short and had yet to win a championship. Chris DiMarco, the leader of the first two rounds, shot a two over 74 and finished in a tie for tenth.
[jwplayer mediaid="17987″]
"If I'm going to come out on top tomorrow, I don't really need to play any different I just need to reduce the mistakes a touch. Turn the double into a bogey, I'm going to get bad shots. I'm not perfect and I'm going to miss putts and so I will make bogeys. But if I can just reduce it, and turn the six into a five, I should be able to overcome it with a bogey or two." -Phil Mickelson
[jwplayer mediaid="17989″]
"It was a weird feeling because you know when you're focused so hard on each and every shot, you kind of forget everything else. When I didn't have anymore shots to play, that's when I started to realize what I had done. I had won the tournament and I had started getting a little emotional." -Tiger Woods