Khalil Mack and Mitch Trubisky were the story this week.
Last year, head coach Matt Nagy had to learn his new players, and the Chicago Bears in turn had to absorb his offensive scheme. In 2019, it is all about building on the success of the previous season.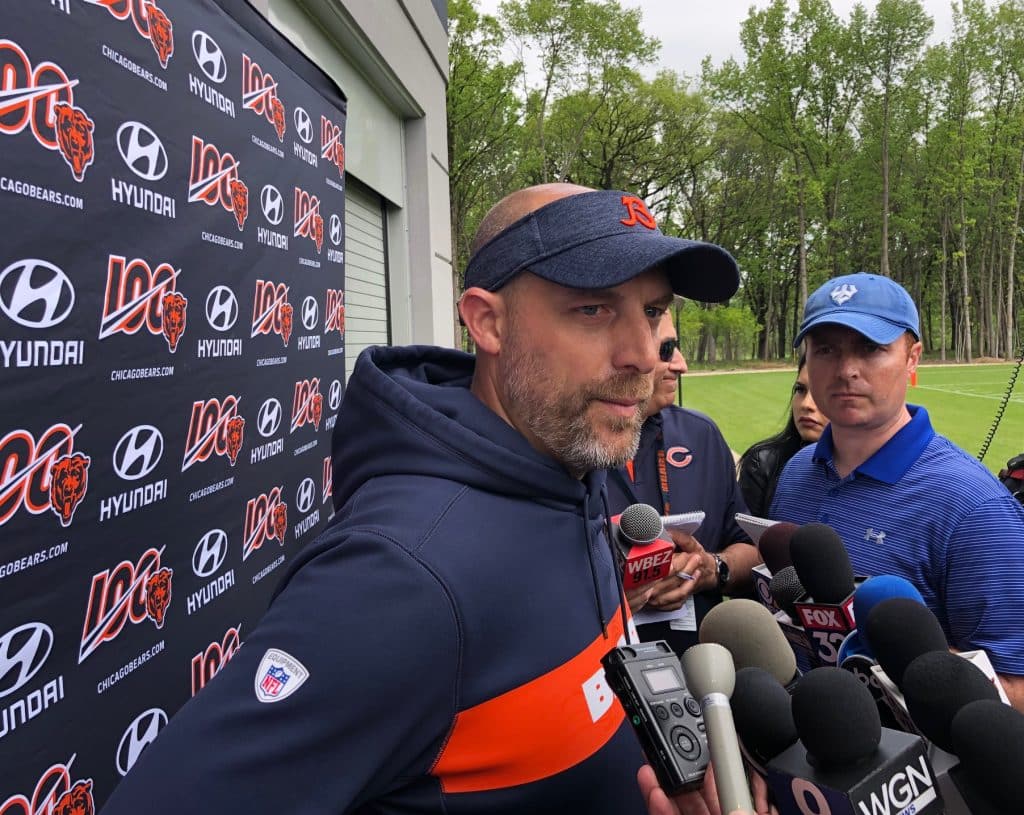 Nagy talked about Trubisky's growth. "He's learning this offense. But now what he's trying to do, is master it. Last year he learned it. This year he's trying to really master it. He's done a wonderful job right now at trying to get to some of the adjustment s we have withing the plays and the concepts and the schemes." Nagy intimated that we would see that come to fruition in training camp and preseason games. He added, "He's watching tape. He's leading meetings. He's vocal in the meetings that we have. He's understanding that when we teach this offense that there's different levels to it."
When asked about having Mack for the entire offseason, Nagy commented, "It's amazing how much he affected everybody (last year.) Now that he's here, you get to see that he's does things by his actions. He continues to do that. He shows some of these younger kids who want to be leaders. There's different ways to do it, by showing up every day. By making plays."
Khalil has been looking forward to the camaraderie, and getting a deep understanding of the defense early on. Unlike last year where, "having a one and a half weeks before the season wasn't enough time to prepare." As typical of his approach last season he vowed to let his play do the talking.
"It's feels really great out there," says Trubisky. "It's a lot of fun to be back in Chicago, with the boys playing football again. Everyone's on the same page. Everyone knows what they're doing. Being year two in this offense. It's a lot of fun going through it. Having fun executing it." The third year QB was asked about the new acquisitions. "We got a ton of weapons on offense. It's a lot of fun for a quarterback. We got a lot of talent around me in free agents we signed, that came in here and learned the offense. They picked it up real quickly. We continue to add great guys that contribute to our culture." He went on to confirm Allen Robinson's assessment that the team was way ahead of last year. "Everyone knows what they're doing. We don't have to spend a lot of time going in depth on each play, because we know most of the details. We're helping the new guys, the rookies."
Twitter: @radiomogul