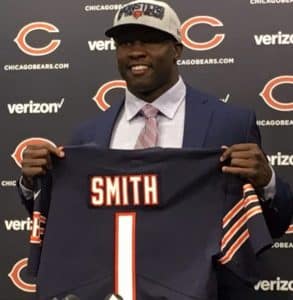 on The Sports Report with Packer Dave, Steve Leventhal, Jeff Rich, and John Poulter
Joined by special guest Mark Grote, the newest member of the Chicago Bears radio broadcast team. He talks about his role as the sideline reporter. In addition, he helps us analyze the selection of Georgia LB Roquan Smith with the eight overall pick in the 2018 NFL Draft.
Dave, Steve, and Jeff look at the selections by the Browns, Giants, Jets, Broncos, Cardinals, and Bears. John gives us his take on the NHL playoffs and Major League Baseball.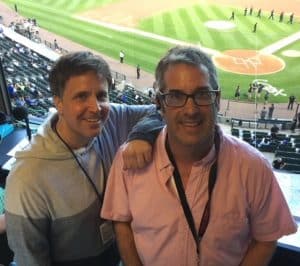 Lastly, Steve and John discuss the homestretch on the English Premiere League season.
Hear audio selections from Packers GM Brian Gutekunst, Chicago GM Ryan Pace, Raquon Smith, Cleveland GM John Dorsey, Jets GM Mike Maccagnan, and Giants GM Dave Gettleman. Don't miss cameos from Bob Costas and Wayne Larrivee.
Podcast: Play in new window | Download