The 2018 Chicago Bears face the Green Bay Packers on Sunday for the second time this year, but this time, a lot more than pride is on the line. A Bears a win clinches the NFC North and, combined with a Vikings win, would eliminate the Packers from postseason contention.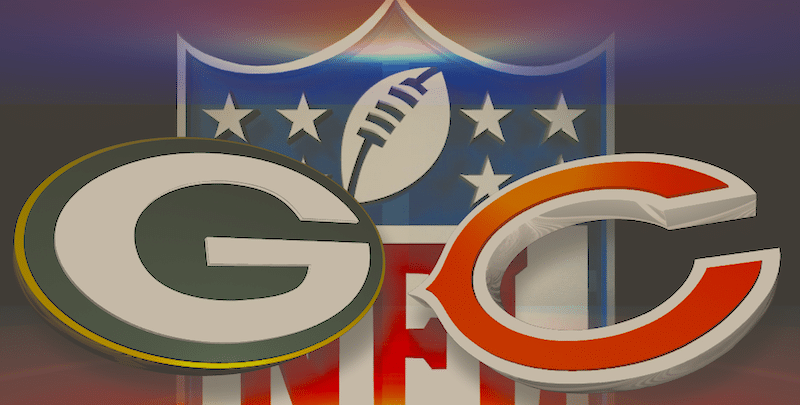 A chance for the run game
The Packers enter Sunday with the 29th ranked run defense by FootballOutsiders, allowing 1,641 rushing yards (24th) and 12 touchdowns (21st). The Bears' run game has struggled at many points this season, but one of its best days came the first time these teams squared off, a game in which Jordan Howard averaged 5.47 yards per carry, his highest mark of the season. The Packers are without Mike Daniels, Mohammed Wilkerson and Nick Perry, and Mike Daniels is questionable for Sunday. Jordan Howard will have his chances to get some big yards on inside runs against a depleted Packers front.
Howard got going against Los Angeles, collecting his first hundred-yard game of the season, and looking like the effective runner he usually is. "It was really good," quarterback Mitch Trubisky said. "Sometimes that's how it goes. We have a mindset that we want to establish the run and the other team made a decision that they were going to take away our pass and kind of zone us out and that opened up the run game."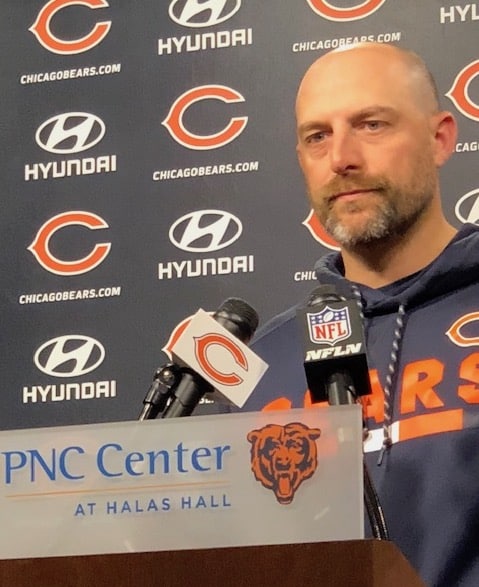 In week One, Tarik Cohen was not used as heavily as he has been of late. He had five carries for 25 yards and three receptions for 16 yards. He has had at least 10 touches in his last five games, however, and the Bears are 4-1 in those games.
The Bears have a third element to their run game, and that is in their quarterback Mitch Trubisky, who is fifth in the league with 386 QB rushing yards. Trubisky had 32 yards on seven rush attempts and a fumble in Week One and has only grown as a runner since. Trubisky and Josh Allen are the only true run-threat quarterbacks the Packers have faced this year, so it is hard to have a feel for their ability to stop a mobile quarterback. Regardless, his legs will be a threat against the Packers, as they will against any team.
"It would be really big for us to (establish the run game,)" coach Matt Nagy said. "Any quarterback you talk to will tell you that, to have that run game going, man, it makes things a lot easier. It opens up the play-actions. It opens up the shots downfield."
The Bears have trended towards a pass-first offense, currently with a pass-rush ration of 429 to 374 attempts. Some of this is by design and the nature of today's NFL, but much of it has simply been in response to an inability to establish a run game. They currently rank 20thin the league in yards per rush attempt, and that ranking includes Mitch Trubisky's scrambles. Howard is coming off his first 100-yard game of the season, and Sunday will give the Bears an opportunity to continue their success in the run game.
Stopping Aaron Rodgers
The Bears have an advantage over the Packers in nearly every aspect of the game. But, like every other NFL team, the Packers have an edge at quarterback with Aaron Rodgers. So long as Rodgers is in the game, the Packers have a chance.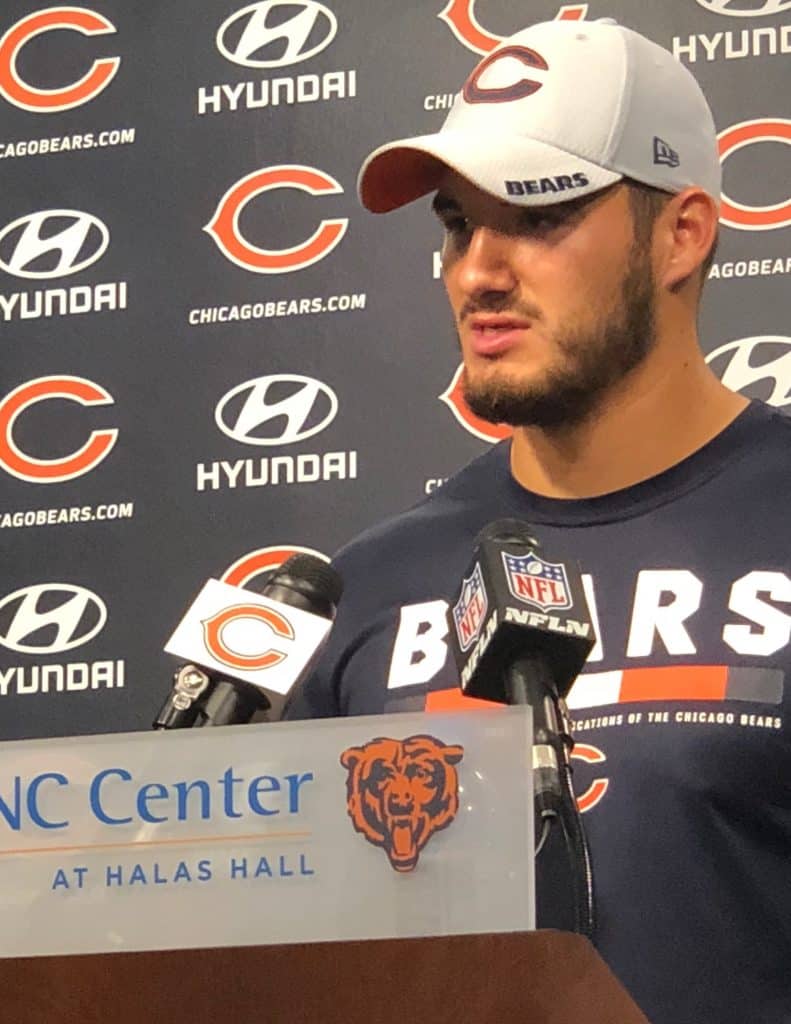 "He's a guy that's seen a lot of different defenses, he's been in that offense for a long time, so the game's slow to him," Nagy said of Rodgers. "And then he's got that extreme talent. He has some of the best arm talent that this game has ever had."
We saw the sheer dominance Rodgers is known for Week One. It seemed the Bears were to start 2018 on the best foot possible, a convincing victory over their rival Packers at Lambeau. Rodgers trotted out at halftime on his injured knee and ripped the Bears' hearts right out of their chests, mounting a 20-point comeback victory.
"We came out strong in the first half on offense and then second half we didn't come out as aggressive and didn't finish," Trubisky recalled."So, the theme for this week is just finish as a team, have a great week of practice and then we'll get our opportunities in the game."
Though there was a thought that such a comeback was going to be emblematic of the teams' seasons, wherein the Packers ride a wave of Aaron Rodgers magic to the playoffs and the Bears continue their rebuilding ways, the Bears and Packers have gone in completely different directions. Packers coach Mike McCarthy lost his power struggle with Rodgers, and the team is now led by Joe Philbin. Green Bay has toiled their way to a 5-7-1 record with a mathematically impossible chance to win the division, while the Bears have gone against the grain of the modern NFL, winning nine and losing four with a dominant defense that is third in points allowed and yards per game allowed, and first in takeaway differential.
"They're a different team," Nagy said. "You know, they've had some injuries. Again, the course of the season, you run the course of the season and you kind of create the identity of who you are. And same with us too, you know. So, every game is its own game."
It is fair to say that the Bears and Packers are different teams than they were week one, but the most important constant is Aaron Rodgers. Rodgers has dominated the Bears his entire career with a 16-4 record in 20 regular season games. Chicago has enjoyed a degree of success that's been unheard of for most of the last decade, but they have not yet shown they can defeat the thorn that pricks them in the side twice a year. Sunday is not only a chance to clinch the division for the first time since 2010, but, given the sustainable model for success Ryan Pace has built and the state of disarray thePackers are currently in, it could be a catalyst for a swing in the oldest rivalry in the NFL.
Follow on Twitter: @crbevins11 @radiomogul
Hear audio from Matt Nagy and Mitch Trubisky: