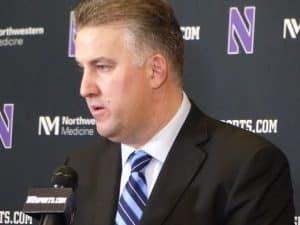 with Steve Leventhal, and the guy from Green Bay who asked that his name not be used; well because we've got wall to wall college hoops coverage.
Phil Meyers and I break down Duke and North Carolina, two strong contenders to make the Final Four. Also we have an interview with CBS/Turner analyst Mike Gminski, himself a former Blue Devil star. Greg Echlin, from Echlinsports.com presents his analysis of the top Big Twelve teams vying for a chance to play in a Glendale, AZ.  There is also extensive coverage of the Milwaukee Regional teams including Butler, Purdue, and Minnesota.
All this, plus NFL free agent news, and John Poulter on hockey and British soccer. Right here on the Weekend Sports Report.
Podcast: Play in new window | Download