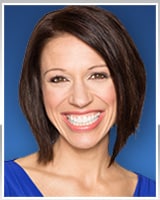 on the Weekend Sports Report with Packer Dave and Steve Leventhal
…Dionne Miller of ABC 7 in Chicago joins us for a closer look at the Chicago Bears – Green Bay Packers game, at what will be a very chilly Soldier Field Sunday. Plus, our NHL expert John Poulter gives a hockey update, and our SRN Fantasy Football expert, Mike Perlow, chimes in with his DFS picks for Sunday's action.
Hear interviews from John Fox, Matt Barkley, DC Vic Fangio, Mike McCarthy, Aaron Rogers, K Mason Crosby, Lions coach Jim Caldwell, and Odell Beckham, Jr.
Don't miss cameos from Brent Musberger and Chris Berman.
Podcast: Play in new window | Download